About Rareform Pictures
BIOS
VW Scheich || Director, Writer, Producer
Uyen K. Le || Writer, Producer, Legal Counsel
Enya Foley || Coordinator
Shawn Hull || Writer, Director
Gary Levy || Executive Producer
Gresham Lochner || VFX Post Producer
Kat Rogers || Producer
Kevin Williams || Writer, Director, VFX Post Producer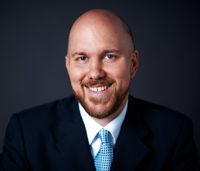 VW Scheich is a fearless writer/director. He recently completed his feature directorial debut Interwoven, a film starring Academy Award®-winner Mo'Nique ("Precious") based on thirteen true life stories intertwined to create one compelling narrative about the human condition and everyone's search for meaning and connection.
Prior to Interwoven, VW wrote, directed and produced the award-winning, VFX-driven short film Wallenda, a period drama about patriarch Karl Wallenda's first high wire performance many years before he established the famous troupe, The Flying Wallendas. Wallenda was a unique project in that it was shot entirely against a green screen and contained over 250 CG shots. During post-production VW oversaw a crew of up to 300 CG artists to successfully produce the creation and integration of all the CG elements.
VW's current project, which he's slated to co-direct and produce, is the feature comedy Basement Bob, the tale of a man living in his ex-wife's basement. Comedy ensues as Bob goes to ridiculous extremes to win her back just when she lists the house for sale.
In addition to crafting his own film projects under his Rareform Pictures' banner, VW is a VFX producer at Locktix VFX Studios and worked on such films as: Ted 2 (2015), House of Cards (2015), Wet Hot American Summer (2015), Fargo (2015), Sense8 (2015), The Librarians (2015), The Scorpion King 4: Quest for Power (2015), The Man with the Iron Fists 2 (2015), John Wick (2014), Nightcrawler (2014), Hercules (2014), Beethoven's Treasure Tail (2014), The Little Rascals Save the Day (2014), 10 Cent Pistol (2014), Hours (2013), Machete Kills (2013), American Hustle (2013), The Host (2013), and The Thompsons (2012).
Prior to Wallenda, VW was a Director's Assistant on Stuart Little II and The Haunted Mansion, both directed by Rob Minkoff, co-director of The Lion King. VW went on to assist Director Angela Robinson for the duration of the film Herbie: Fully Loaded and Director Barry Sonnenfeld during post-production of the film RV.
After several years gaining on-set production experience with feature film directors, VW learned the studio side of the movie business by working for Pete Corral, the Senior Vice-President of Production at Columbia Pictures. During his time at Columbia Pictures, VW coordinated sixteen films, including such blockbuster hits as Ghost Rider, Monster House, and Spiderman III.
After leaving Columbia Pictures, VW landed at The Third Floor, a CG pre-visualization studio. As Director of Project and Business Development at The Third Floor, VW utilized his contacts at the major studios to help obtain new projects, such as Iron Man II, Smurfs, Men In Black III, and Jack the Giant Slayer.
Over the past decade, VW has gained valuable experience in many aspects of the motion picture industry, including script development, financing, production, and post production. Combined with his radio, theatre, and circus backgrounds (he comes from a long line of high wire performers), VW is ready to utilize his skills, knowledge and talent to bring his unique vision of filmmaking to life.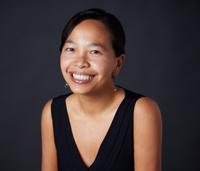 Uyen K. Le is a transactional corporate and entertainment attorney licensed to practice law in California and Georgia. Uyen received her B.A. with honors in English Literature from Brown University and her J.D. cum laude from the University of Georgia School of Law.
After litigating for two years in the Atlanta office of Holland & Knight LLP, Uyen moved to Los Angeles in 2003, where she practiced corporate and entertainment transactional law for over ten years. While at the entertainment law firm of Morris Yorn et al., she handled the formation and start-up for hundreds of corporations and limited liability companies for the firm's high-profile clients. She also filed numerous federal trademark applications and copyright registrations.
After leaving the Morris Yorn law firm, Uyen worked with entertainment attorneys who specialized in representing independent filmmakers and film production companies during all aspects of development, financing, production and distribution, in addition to representing small and mid-sized companies in all of their corporate transactional and business needs.
Uyen is currently working with independent filmmakers on their scripted and documentary projects. In addition to loving all forms of story-telling and entertainment, Uyen is also passionate about philanthropic endeavors and currently works with Resources for Health Equity, a 501(c)(3) organization committed to improving access to quality health care for disadvantaged communities in Southeast Asia.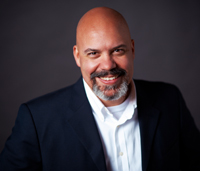 Shawn Hull is a leading previs supervisor for the film industry. His most recent films include Total Recall, Gravity, and Jack the Giant Killer.
Shawn's career began as an inker and colorist while pursuing a job in the comic book industry. However, his sights were set on becoming an animator and he began an internship with a local video production company. A few months later, he began a full-time job as an animator and designer for television. During his eleven years with the company, he became lead artist and then advanced to art directing every project from print to animation.
After graduating from Animation Mentor he was hired by the top previs studio in Los Angeles, The Third Floor Previs Studios. In addition to being an animator, Shawn also supervised and led a team of animators in London on a first-time collaborative project to create previs for the feature film World War Z in 2011.
Shawn's current role with Rareform Pictures is Art Director on the short film Wallenda.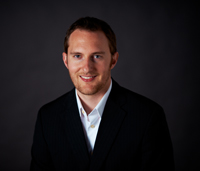 Gresham Lochner, a VFX Post Producer on Wallenda, is the founder and owner of Locktix, a VFX company specializing in high end visual effects.
During the past seven years, Gresham has worked as a top VFX artist in the following capacities: as a Sequence Lead on Harry Potter and the Half-Blood Prince; as a Senior Compositor and 2D Pipeline TD on 2012; and as a Senior Compositor on Real Steel at Digital Domain. In addition, Gresham worked as a Compositor on the blockbuster hits Spiderman 3 and Pirates of the Caribbean: At World's End. Gresham's work as a compositor has led him to numerous cities and countries, including Atlanta, San Francisco, Los Angeles, London, Sydney and Adelaide, South Australia.
Gresham graduated from the Savannah College of Art and Design and received a BFA in Visual Effects.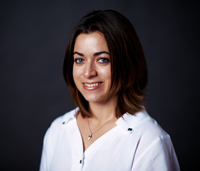 Kat Rogers, a native Southern Californian, developed her passion for entertainment at an early age. During high school, she worked as an audience page on sitcoms such as Friends, Spin City, The Drew Carey Show, Jesse and That 70's Show. She was accepted into UCLA's theatre program in 2000 and continued to further her education through the management programs and internships offered by the university.
After graduation, Kat landed her first full-time job as a production secretary on The Dukes of Hazzard in 2004 and moved out to Baton Rouge, Louisiana. She was rehired by the same production team to work on The Guardian in 2005.
Following several years of location experience, Kat dove into the studio world in Los Angeles and began working for David Starke, the Senior Vice President of Production at Twentieth Century Fox. During her time at the studio, she coordinated almost twenty films, including Alvin & the Chipmunks (1 and 2), Marley & Me and Percy Jackson & the Lightning Thief.
In 2009, Kat transitioned from the studio world independent European films and moved to Berlin, Germany. She was often seen meeting with local producers and making her rounds at film festivals such as Cannes Film Festival and Berlinale.
Recently, Kat has returned to Los Angeles and collaborated with RareForm Pictures as an Associate Producer on the short film Wallenda.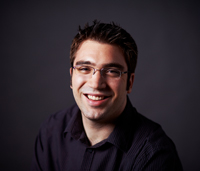 Kevin Williams was born in West Virginia and raised by New Yorkers. His parents fed him a steady diet of Marx Brothers, Muppets, and Star Wars.
He graduated from the Savannah College of Art and Design with a BFA in Animation and a minor in Fine Arts, taking classes in everything from Concept Art to Screenwriting to Experimental Animation.
His ability to handle different VFX tasks and interest in developing stories led to doing previsualization for feature films. Films he has worked on include Iron Man 2, Alice in Wonderland, Tron: Legacy, X-Men: First Class, and Rise of the Planet of the Apes.
Kevin is currently working with Rareform Pictures on the short film Wallenda, serving as a VFX Post Producer.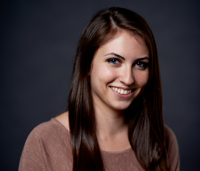 Enya Foley, as the VFX coordinator on the short film, Wallenda, Enya managed approximately 200 VFX artists over the course of post production. On behalf of 9K9, a full-service digital production company, she also coordinated the VFX artists for the feature film, I Kissed a Vampire, and the music video The Dream.
The experience she gained on those projects led her to work with Arconyx Animation Studios, a full-service animation studio specializing in CG animation for television, films and commercials. While at Arconyx, she oversaw the completion of "Finding Bigfoot" (television show) and "Rumblers" (commercial).
In December 2011, Enya joined The Third Floor as its casting coordinator and orchestrates scheduling for all the company's artists. The Third Floor is a leader in providing previsualization animation for blockbuster feature films and high-end video game cinematics.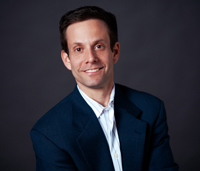 Gary Levy, in 1998, he moved to Los Angeles and transitioned from corporate accounting to production accounting at Entertainment Partners, the leading provider of production management solutions. The following year he started freelancing on various theatrical feature film and television productions, such as Pirates of the Caribbean 2 and 3, Legally Blonde, Bringing Down the House, The Haunted Mansion, Herbie: Fully Loaded, Judging Amy and Charmed.
Gary joined Walt Disney Studios in May 2005 as its Director of Budgeting for the Motion Picture Production Group and in June 2007 was promoted to Executive Director. The following year he was appointed to the position of Vice President of Motion Picture Production Finance. In this capacity he oversaw the budgeting group, the Disneynature Label, and most of the Muppets Productions, as well as managed the finance activities for various high budget feature films, including Tron: Legacy, The Proposal, Old Dogs and High School Musical 3.
He left Disney in September 2011 and joined RareForm Pictures as an Executive Producer on the short film, Wallenda. Currently, Gary is fostering relationships with independent financiers for RareForm Pictures' slate of original films.
Gary holds two degrees from Indiana University, a B.S. in Accounting and a B.S. in Environmental Science & Management.